Free AOP Live Webinar in partnership with WNS Denali
The Vanishing Tail:
Getting a Grip on Long Tail Spend by Following the Three C's
Wednesday December 9th 2020 @ 11am US Eastern Time
Tail spend is time-consuming and complex to manage and it is full of stakeholder satisfaction landmines. One wrong move and your attempts to make tail spend vanish are disrupted. Most companies rely on automation or full outsourcing to tame their tail, but Merck took a unique approach that included a more expansive and value-oriented path leading to tangible business results and a positive ROI.
In this AOP Live session, Thomas Cicale will share Merck's tail spend story. Joined by Sameer Sharma, Procurement Strategy and Services at WNS Denali, the pair will discuss how they collaborated on a program that met and surpassed Merck's tail spend objectives, including the 3 C's that ensure the success of your strategic tail spend management efforts.
Thomas Cicale and Sameer Sharma will answer your live questions about:
How to build a business case and accurately forecast your ROI for a tail spend program (especially if you have to overcome the "bad taste" of a failed previous program)
How to manage tail spend while balancing competing priorities
How to engage internal stakeholders and build relationships with the right people to ensure success
The tangible business results you can gain by making your tail spend vanish
The benefits of running a pilot project to broaden the scale of your effort
About the Guests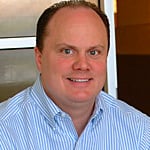 Thomas Cicale, C.P.M.
Tom Cicale is VP of Procurement with Merck KGaA responsible for Global Plant Services consisting of MRO, CAPEX/OPEX, Site Services, Utilities and Logistics. He has over 30 years of global procurement experience across various industries, in both the direct and indirect material arenas, with companies like The Gillette Company, Cabot Corporation, and Raytheon Corporation.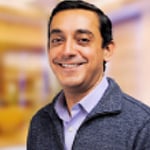 Sameer Sharma
Sameer Sharma is a client engagement leader in WNS Denali's delivery organization. Sameer is responsible for developing and implementing solutions to drive sustainable process and system transformation needed to meet client goals. He has over 20 years of international experience and has worked for global organizations like American Express, Accenture Management Consulting, Ariba and FreeMarkets
About Merck KGaA
We are a vibrant science and technology company. Science is at the heart of everything we do. It drives the discoveries we make and the technologies we create. We make a positive difference in the lives of millions of people every day.

In Healthcare, we discover unique ways to treat some of the most challenging diseases, such as multiple sclerosis (MS) and cancer. Our Life Science experts develop tools and solutions, which are aimed at enabling scientists achieve breakthroughs even faster. And in Performance Materials, we develop science that sits inside technologies and changes the way we access and display information.

Everything we do is fueled by our belief in science and technology as a force for good. A belief that has driven our work since 1668, and will continue to inspire us to find more joyful and sustainable ways to live. We are curious minds dedicated to human progress.

We operate globally under our corporate brand. The only exceptions are Canada and the United States. In these countries, we operate as EMD Serono in the biopharmaceutical business, as MilliporeSigma in the life science business, and as EMD Performance Materials in the high-tech materials business.
About WNS Denali
Outcome-driven companies partner with WNS Denali to operationalize their procurement function and improve financial performance and efficiency
We work alongside our clients to co-create, implement, and execute next-generation customized operating models to increase the strategic impact of procurement for their businesses.
Our procurement practitioners provide a range of advisory and managed services, along with enabling technology to help our clients build an integrated procurement ecosystem that empowers them to create more value and outperform in the market.